[rev_slider_vc alias="notgeneric1″]
Voices Against Brain Cancer's (VABC) mission is to find a cure for brain cancer and brain tumors by advancing scientific research, increasing awareness, creating a brain cancer and tumor community, and supporting patients, their families and caregivers afflicted with this devastating disease.
FEATURED

Help fund cutting edge, global, innovative research, supporting our belief that no stone should be left unturned.

RAISED

$0

GOAL

FEATURED

Pediatric Brain Cancer is very different than adult brain cancer. Help us fund research for our children.

RAISED

$0

GOAL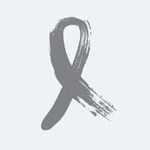 WHAT PEOPLE AROUND THE WORLD ARE SAYING
"
The 'enemy' is with me every day, but I keep a close eye on it and I know how battle it
Marina Mesa
BRAIN CANCER SURVIVOR
"
I want all of my loved ones to know, my situation does not define who I am. I define who I am. I am Aaron Serrano and I won the fight against brain cancer.
Aaron Serrano
BRAIN CANCER SURVIVOR
"
Voices Against Brain Cancer is always going to be a part of my life. It's a pleasure supporting a great organization.
Christian Betancourt
BRAIN CANCER SURVIVOR